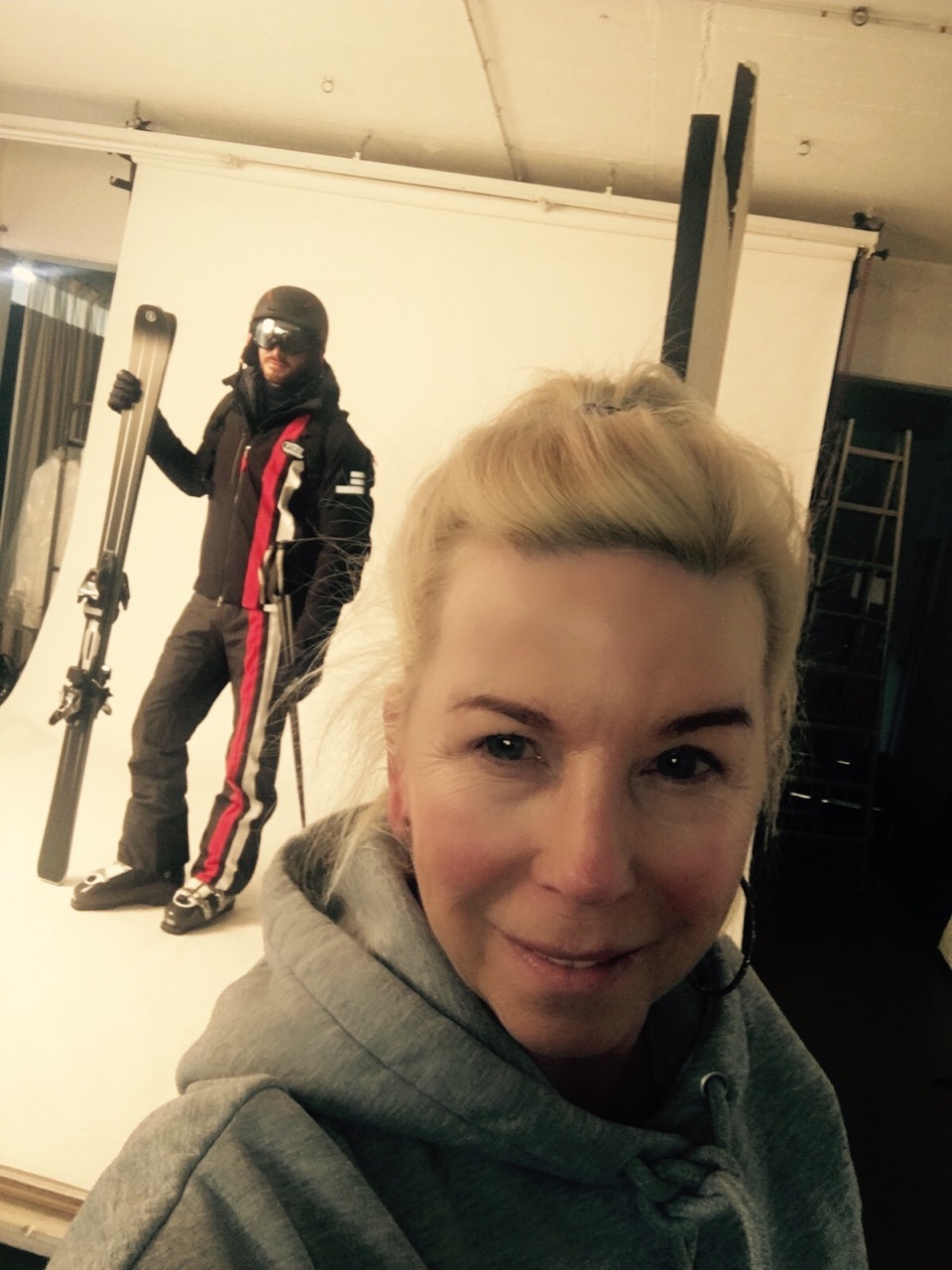 How did you  become a professional fashion stylist and what do you love most about your job?
I started out as a design and product manager at ESPRIT in Düsseldorf. The ´80s and ´90s where so much fun!  After a while my boss sent me to the ESPRIT headquarters in San Francisco, to help style the seasonal campaigns and magazines shot by Oliviero Toscani – what a fantastic teacher and mentor!

It was great to be responsible for the product and be a part of the visual communication team. When I joined JOOP! I continued to be responsible for the womens collections. Wolfgang would take the team to New York to help style the shows at NY Fashion Week and to be part of the advertising shootings.

Next came Bogner in Munich. As creative director I was responsible for all collections. Therefore I styled all the editorials, videos,  campaigns  and lookbook shootings . Traveling and also working at exotic or extreme locations like beaches,  mountains covered in snow,  or in cities like New York, Rio, Los Angeles or Paris was adventurous. I still love it!

What is your favorite place to shop for new clothes or accessoires?

Since I love traveling I am inspired by a lot of things. When I lived in San Francisco for a while I went to the fantastic vintage stores at Haight Ashbury or the flea market in Mill Valley. I started to collect Indian and Western silver jewelry . And I guess I have the largest bandana collection with over 300 different pieces. I am also addicted to blue and white striped Picasso Shirts … at the moment my favorite place to shop is Dover Street Market in New York.


What ist your favourite piece in your closet?

My mother gave me her vintage Hermès Kelly Bag from the `60s.


What do you consider the best moments of your career?

There were a lot of special moments I am proud of. The best experience is to see the product you have worked on being sold in the stores and being presented in pictures or videos – and of course being worn by the customers. I am very thankful for the opportunity to have worked with so many inspiring people.

Your favorite designer or label?

My friends Jörg Ehrlich and Otto Drögsler are the designer duo behind the label Odeeh. I wear a lot of pieces from their collections. Since I love to mix and to break looks I like Gucci and Celine as well. Forget the rules, wear it if you like it!


What inspires you for your work?

While traveling I get a lot of inspiration in foreign grocery stores and supermarkets. I love food packaging and its colors. And how it is presented. Furthermore, I love to sit in cafes and watch people passing by.

Follow Daniela on her Instagram and check out our Phoenix Instagram and Website for regular updates !